NASA's "Blue Marble" pictures of Earth show
each month of the year 2004
to illustrate changes in snow cover and vegetation. Here, you can browse their maximum resolution of four pixels per km², as well as a slightly coarser
night-lights
map, enhanced by town names and national borders.
Blue Marble was initially created by NASA's Goddard Space Flight Center, the night lights by NOAA's National Geophysical Data Center.
More info on the
» Click here to browse recent night-time imagery with Google Maps «
↓ To start, click on your intended destination: ↓
Note: After clicking, you will be viewing a large area – click in its centre to zoom in (and back out).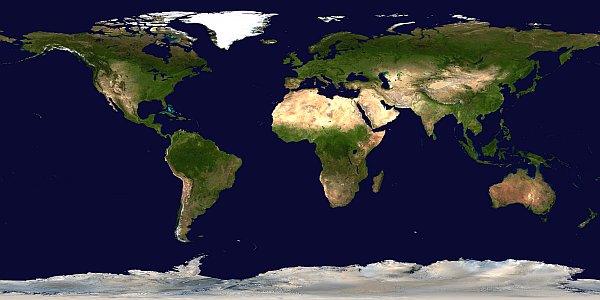 Privacy Policy include('footer.php');